OFFICE TALK -
WHAT CLIENTS AND COLLEAGUES THINK ABOUT MY WORK.
During my years of being self-employed I have already been able to accompany and advise several companies on their pricing route. As a pricing expert, I was able to take on many small and large tasks and get to know a wide variety of industries and people. No matter what kind of challenge - the art of locating potential problems and hick-ups in time, accepting them and finally overcoming them fills me with great joy. I have full respect for new questions and the courage to face them during my work as an excellent price consultant.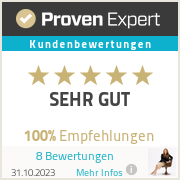 "For a strategically very important pricing project, we deliberately chose Schämaschko-Meyer. She convinced us in every aspect with her comprehensive strategic and operational expertise and her distinctive analytical competence. We were particularly impressed by her rapid and focused transfer of knowledge that gave us a transparent overview of the status quo of our company and the next steps. This helped us enormously in planning and controlling internal processes."
"Coming from the industry of C-parts (screws, tools, chemistry, etc.), I took over the company Just in March 2019. Based on the motto "Just-Fair", my aim is that my company deals in a fair manner with clients, also when it comes to pricing. To create the basis for this, I decided to use SAP as my ERP system. About 150,000 products had to be imported and priced (more to follow). In order to be able to implement this large project quickly, reliably and successfully, I was able to win Ms. Schaemaschko-Meyer for the implementation of the ERP and pricing. I am glad that she has supported us in this and also highly recommended her to other companies. Mrs. Schaemaschko-Meyer manages to perfectly balance theory and practice for me and did not shy away from having her own opinion and articulating it in the right moments."
"Already in the first interview I saw a big qualitative difference between the supposedly great all-rounders and a specialist like Ms. Schämaschko-Meyer. Where other agencies want to shine with meaningless presentations, she knows how to convince with high-quality content."
"In my previous position as project manager for a leading trading company, I was responsible for the implementation of the pricing project with Mrs. Schämaschko-Meyer, which we successfully managed. The goal was the complete repositioning of pricing on a national and international level and thus a major driver for the future success of the company. Mrs. Schämaschko-Meyer has an impressive command of pricing and understands how to manage complexity while at the same time implementing new pricing structures in a sustainable way in the company culture." 
"Ms. Schämaschko-Meyer's excellent professional know-how helped to generate the relevant transparency for defining further pricing steps for two subsidiaries of our group. The fast, efficient implementation and strong focus on the results of the project stood out as particularly positive features during her work with us."
"We have been working with Ms. Schämaschko-Meyer for some time now and are always impressed. In the integration project for our subsidiary, she demonstrated a high degree of flexibility, innovative thinking coupled with pragmatism and foresight for future challenges. In particular, her social competence helped us generate the necessary energy for change within the company."
"Ms. Schämaschko-Meyer supported us temporarily very quickly through her clear communication and quick comprehension both in the continuation and resumption of the most important sub-disciplines in operational pricing. Likewise, we were able to work out new ideas and strategic pricing approaches from the many joint discussions with her and the associated knowledge transfer, which provided us with a very good starting point for the continuous further development of our portfolio in consultation with our stakeholders. The goal was always clear: a coherent and focused pricing strategy, increased productivity in the specialist department and process reliability at all levels. At the same time, this was also the foundation for successfully continuing our development in professional pricing as a retailer. With Ms. Schämaschko-Meyer, we have therefore gained a very trustworthy, competent and committed operational partner as well as a reliable and professional alternative to traditional consulting firms."
COMPANIES THAT I HAVE WORKED WITH
Publishers
Associations & Industry
Retail (online, offline, multi-channel as well as cross channel)
Service
Retail
Food retail
Spare parts trade
and much more.
Find out about well-known companies I have already worked for